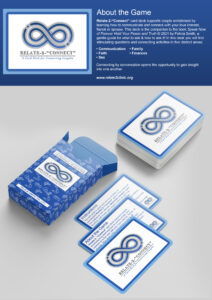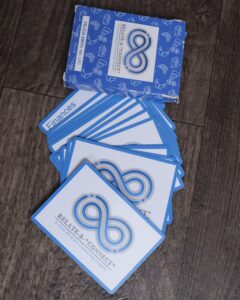 PayPal Accepted OR Send CashApp to: $Relate2Clinic
Relate-2-"Connect" Card Game for Couples!



Supports couple enrichment by learning how to communicate and connect with your love interest, fiancé or spouse.

This card deck is the companion to the book "Speak Now or Forever Hold Your Peace and Truth" © 2021 by Felicia Smith, a gentle guide for what to ask & how to ask it!

Find stimulating questions and connecting activities in five distinct areas:


• Communication
• Family
• Faith
• Finances
• Sex


Connecting by conversation opens the opportunity to gain insight into one another.

---
CONTACT: [email protected] | 281-819-0022